Okay, this is most probably just me being really stupid but bear with me :)

My user icon in my entries is aligned to the right but it appears UNDER where the title/date finish. I'd prefer the icon to appear on the right dead opposite the entry title/date and then have the actual entry text appear underneath them.

I took a screen shot to help - I know what I'm like with explaining: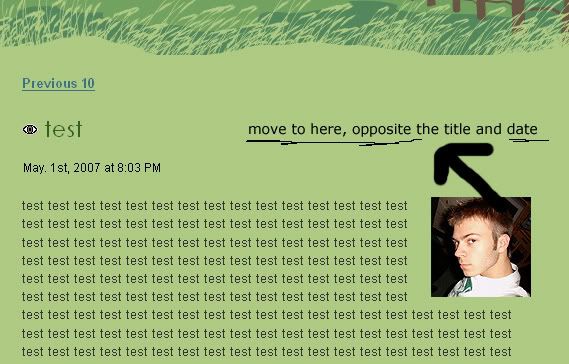 Oh and is it possible to centre the entry footer links (comment, add to memories etc)? They are really annoying when they are left aligned :/

Any ideas?