It's me again. I was really happy with how my journal looked after
redwolf helped me with it, until I found persistent pinkness in my comments page.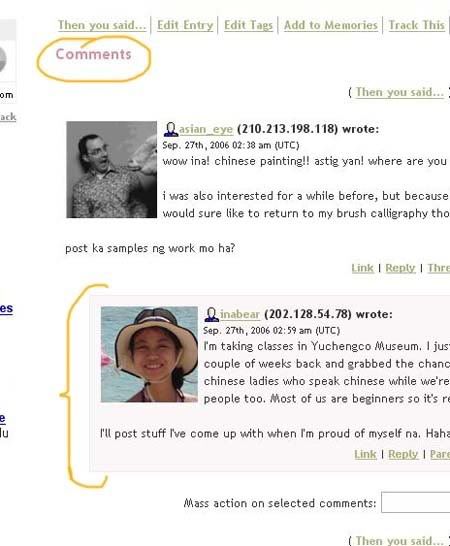 I'd like to change the word "Comments" and the background of my replies to comments to green. I searched the CSS sheets but can't for the life of me find the layer/code or whatever that will help me change it. I managed to change the font colors, but that's not what I'm trying to change.

Help?

Also, I thought I found it before, but when I tried looking for that entry again, I couldn't find it. How do you change the color of the left hand bar that appears when text comes out in blockquote?

Thanks!